NCERT Solutions for Class 6 Maths Chapter 11 - Algebra
Algebra is a part of mathematics that focuses on different symbols and various regulations to use those symbols mathematically. NCERT solutions for Class 6 Maths Chapter 11 Algebra focus on one of the chapters of class 6, Algebra.
Algebra uses different symbols that are generally of Latin and Greek origin, giving specific utility. The most frequently used letters are X and Y that are variables. Students of Class 6 Maths Algebra learn to find value and answers of differential equations using these two variables. Every NCERT Solution is provided to make the study simple and interesting on Vedantu. You can download NCERT Solution for Class 6 Science to score more marks on your examinations.
The knowledge about these variables help students develop analytical skills and prepare them for higher studies like engineering, computer science and so on.
Important Topics under NCERT Solutions for Class 6 Maths Chapter 11
NCERT Solutions Class 6 Maths Chapter 11 is on Algebra. This chapter is an essential one for the 6th-grade students since it covers all essential points and sections that are needed to grow a strong understanding of numbers and equations in Algebra, which will go on to help the students greatly in higher mathematics. This chapter is covered in the Class 6 maths syllabus and has 8 major sections or topics. Students must go through each topic and concept covered in the chapter very carefully to be able to solve and practise the sums on Algebra.
Introduction to Algebra

Matchstick Problems

The Idea of a Variable

Use of Variables in Common Rules
Rules from Geometry

Rules from Arithmetic
Expressions with Variables
Practical Applications of Expressions
What is an Equation?
Solution to an Equation
Students should learn each and every topic carefully and then try to attempt and practise the NCERT Solutions for Class 6 Maths Chapter 11 Algebra.
Do you need help with your Homework? Are you preparing for Exams?
Study without Internet (Offline)
Download PDF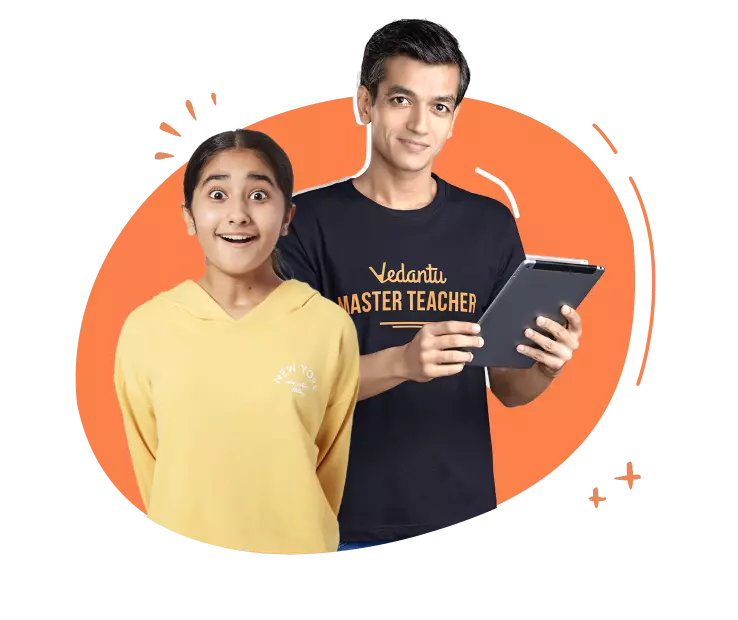 FAQs (Frequently Asked Questions)
1. What is Algebra? What is a Variable?
Variables can be defined as a sign or symbol of which, we are yet to find a valuation. It is generally denoted as X or Y. 
An example can be; X+3= 9, where X can be the variable. 
When a variable is applied, it is not just one value. It is represented in many numerical forms. Variables can be very productive in graphical illustrations. 
In simple terms, variables are changeable. This is the reason why they are called variables. There are three main types of variables, namely; dependent, controlled and independent. 
Algebra is a part of mathematics explaining different Greek symbols and regulations for deducing various problems into their solutions. The symbols given constitute specific valuations known as variables. 
This branch of mathematics was introduced so that students can learn the art of deducing problems into their solutions.
2. Is Chapter 11 Class 6 Algebra Easy?
Algebra is a branch of Mathematics with its own rules and assumptions wherein you use and manipulate mathematical symbols for solving multiple problems. The rules that govern this manipulation of symbols are also a part of Algebra whose basics the students would learn in their 6th standard along with multiple examples. Chapter 11 is an introduction to Algebra for class 6 students. Since it is an interesting topic, students usually tend to pay more attention making it easier for them. However, if anyone finds it difficult, NCERT Solutions by Vedantu will help you out.
3. How do you solve Chapter 11 Algebra in Class 6?
Solving any algebraic equation would require some basic steps, although the steps would further have their own other smaller steps depending on the question and type of algebraic expression. The basic steps are:
First understand what the question is asking you to find

Group the similar terms together and bring them to one side

Solve both sides simultaneously

Be careful with the sign changes while shifting the numbers and variables
4. How do you teach Chapter 11 Algebra for 6th Grade?
Teaching Algebra for Class 6 Chapter 11  depends on the teaching techniques implied by the teacher. To each their own. However, some basic steps that could be taught to the students include:
Proper distribution of the variables

Teaching them the rules of sign changes

Teaching them the multiple techniques

Providing students with questions having a proper structure of difficulty levels

Adequate practice of different topics.
5. How can I download the Solutions for NCERT Class 6 math Chapter 11??
The solutions are easily available on the Vedantu site. You can follow these steps to avail them:
Click on this link

The webpage with Vedantu's solutions for Class 6 Maths Chapter 11 Solutions will open.

To download this, click on the Download PDF button and you can view the solutions offline. 
If you need more assistance with this or any other chapter, you can always go to the Vedantu website and interact with different professors that can help you comprehend the chapters in a simple manner.
6. What is the best Solution book for NCERT Class 6 Maths Chapter 11?
Without spending a penny, you can easily access the solutions on the site of Vedantu along with numerous modules and guidance to do well in your exams. Visit the Vedantu site or download the Vedantu app to avail all these features. Since the content is curated by experts, you can rest assured that the solutions are reliable and accurate.
Share this with your friends
SUBSCRIBE