NCERT Solutions for Class 6 Maths Chapter 1 - Knowing Our Numbers
Important Topics under NCERT Solutions for Class 6 Maths Chapter 1
Chapter 1 of the class 6 maths syllabus is on 'Knowing Our Numbers'. This is a very important chapter in class 6 that develops a student's number sense. This crucial chapter in the class 6 maths syllabus is divided into 5 major sections or topics. The following is a list of the important topics covered under NCERT Solutions for Class 6 Maths Chapter 1 - Knowing Our Numbers. We recommend that students carefully read through each one of these topics to get a clear understanding of the concepts introduced in the chapter and be able to utilize the provided solutions appropriately and efficiently.
Introduction

Comparing Numbers

Large Numbers in Practice

Using Brackets

Roman Numerals
Vedantu's expert teachers have meticulously curated these solutions for the betterment of clarity in internalizing the concepts included in this chapter and to ensure that students are able to score well in exams easily after going through and practicing these solutions.
NCERT Solutions for Class 6 Maths Chapter 1 Knowing Our Numbers is prepared by well-experienced Maths teachers for the sake of 6th-grade students. It explains every concept of all chapters with plenty of solid questions and with a clarified explanation. It helps the students to understand slowly and to get practice well to become perfect and again a good score in their examination. Download Vedantu NCERT Book Solutions to get a better understanding of all the exercises questions. You can also register Online for NCERT Solutions Class 6 Science tuition on Vedantu.com to score more marks in your examination.
The scholars use an easy and straightforward language which is understandable to all the levels of students. It is also available in PDF format to download at Vedantu for free.
Knowing Our Numbers Class 6 Maths Chapter 1
Given below are some of the important concepts that students can learn in Class 6 Chapter 1: Knowing Our Numbers
Numbers are basically the arithmetic values.

Numbers generally convey the magnitude of everything that is around us.

Ascending Order: If numbers are arranged from the smallest to the greatest.

Descending Order: If numbers are arranged from the greatest to the smallest number.
For example, if we consider a group of numbers: 31, 13, 95, 466, 9678 and 10802. They can be arranged in descending order as 10802, 9678, 466, 95, 31 and 13, and in ascending order as 13, 31, 95, 466, 9678 and 10802.
BODMAS Rule: It describes the sequence of operations to be carried out while solving an expression. If an expression has brackets ((), []), we must first solve the bracket, then 'order' (powers and roots, etc.), then division, multiplication, addition, and subtraction from left to right. If you solve the problem in the wrong order, you'll get the wrong answer.
Do you need help with your Homework? Are you preparing for Exams?
Study without Internet (Offline)
Download PDF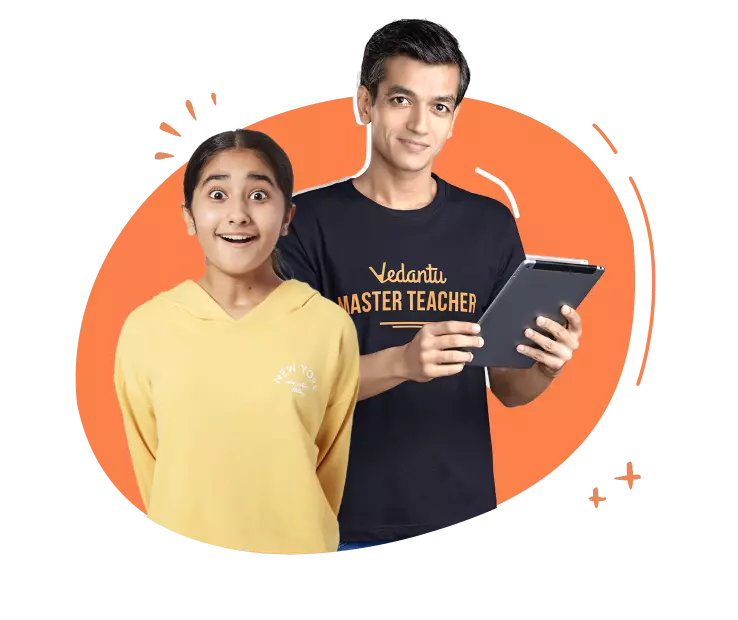 FAQs (Frequently Asked Questions)
1. What Makes NCERT Solutions the Best Choice?
Of course, the NCERT solutions are a perfect choice for the students with their distinct features. They are concerned more about the level of the students, and the subject experts will prepare the material in such a way which is easy to understand and good to practice.
The availability of PDF for free download is another positive feature that makes it more weight. Session of doubts clarification was fabulous for the students to get the clarification as well as confidence while solving problems.
2. To Stitch a Shirt, 2 m 15 cm Cloth is Needed. Out of 40 m Cloth, How many Shirts can be Stitched, and How much Cloth will Remain?
Cloth needed to stitch a single shirt  = 2m 15cm
= 200 cms + 15 cms
= 215 cm
Total cloth = 40 m
                    = 4000 cms
Number of shirts can be stitched with 4000 cm = 4000/ 215 cms
      = 215*18 = 3870
      = 18 shirts.
Remaining cloth = 4000 - 3870 = 130 cms.
So 18 shirts can be stitched with 40 m of cloth with 130 cm cloth will remain.
3. What are the topics covered in Chapter 1 of NCERT Solutions for Class 6 Maths?
The topics covered in the NCERT Solutions for Chapter 1 of NCERT Class 6 Maths are:
Comparing numbers- reading and writing 5 and 6 digit numbers

Estimation of figures

Usage of brackets

Roman numerals
This chapter is important as students will use the basics learnt here in various life situations too. Therefore students should make it a point to clear the fundamentals of this chapter.
4. How many problems are there in each exercise of NCERT Solutions for Chapter 1 of Class 6 Maths?
There are three exercises in NCERT Solutions for  Chapter 1 of Class 6 Maths-
Exercise1.1- four questions with answers

Exercise 1.2- 12 questions with answers

Exercise 1.3- three questions with answers
Students can find the NCERT solutions to all exercises free of cost on Vedantu's website. Solving all these exercise questions will make the fundamentals of students clear and will help them score well in exams.
5. Why should I refer to NCERT solutions for Chapter 1 of Class 6 Maths?
NCERT solutions for Class 6 Maths Chapter 1 builds from the fundamentals so that students can grasp the basics and progress to advanced concepts easily. You can refer to Vedantu's NCERT solutions for free of cost to get an in-depth understanding of Chapter 1 Class 6 Maths. These solutions are prepared by experts who have decades of teaching experience and are written in easy to understand language.
6. How can I learn Maths in Chapter 1 of Class 6 Maths?
Students can learn Class 6 Maths from the NCERT textbook. The concepts are explained easily and taught from the basics so that all students can understand them. There are exercise questions at the end of each chapter that will test the student's understanding of the concepts. Students can practice those questions to better understand the topic. Vedantu app and the website offers solutions to all exercise questions so that students can solve their doubts and learn how to solve each problem.
7. What are the rules of the Roman numeral system?
The rules followed while writing numbers in Roman numerals are-
The value of a symbol is added as many times as it repeats.

A symbol is never repeated more than three times except for V, Land D where it is never repeated.

The lower value symbol is added when it is present on the right side of a higher value symbol.

The lower value symbol is subtracted when it is present on the left side of a higher value symbol.

V, L and D are never subtracted.
Share this with your friends
SUBSCRIBE