NCERT Solutions for Class 12 Biology Chapter 13 - Organisms and Populations
Class 12 Biology NCERT solutions for Chapter 13 are specially prepared by expert teachers for the benefit of students. Vedantu provides you free PDF solutions of the Class 12 Biology Chapter 13 - Organism and Populations. To improve your marks in the Class 12 Biology exams, download the free NCERT Solution now.
Important Topics Covered in Class 12 Biology Chapter 13
Chapter 13 of Biology Class 10, Organisms and Populations, discusses the following topics:
Organism and its environment

The major abiotic factors

Response mechanism to these abiotic factors

Adaptations

Populations

Population attributes

Population growth

Life History variation

Population interactions
Keynotes at a Glance
It's important that you remember the following key points discussed in the chapter for practicing the NCERT Solutions for Class 12 Biology Chapter 13.
Ecology is the study of living creatures' interactions with their environment's abiotic components, also known as Physico-chemical, and biotic components.

Organisms, populations, communities, and biomes are the four levels of biological organization that ecology primarily focuses on.

A population is a collection of individuals from the same species that share or compete for similar resources in a certain geographic area.

The most significant physical variables in the environment are temperature, light, water, and soil.

Population attributes include birth and death rates, sex ratio, and age distribution, which are present in populations.

Births and immigration increase population growth whereas deaths and emigration decrease it. When resources are plentiful, growth is normally exponential.

When resources become increasingly scarce, the growth pattern shifts to the logistic growth model.

Different species populations in an environment do not exist in isolation in nature but interact in a variety of ways.

These interactions between two species are classified as:
Competition.

Predation.

Parasitism.

Commensalism.

Amensalism.

Mutualism.
Do you need help with your Homework? Are you preparing for Exams?
Study without Internet (Offline)
Download PDF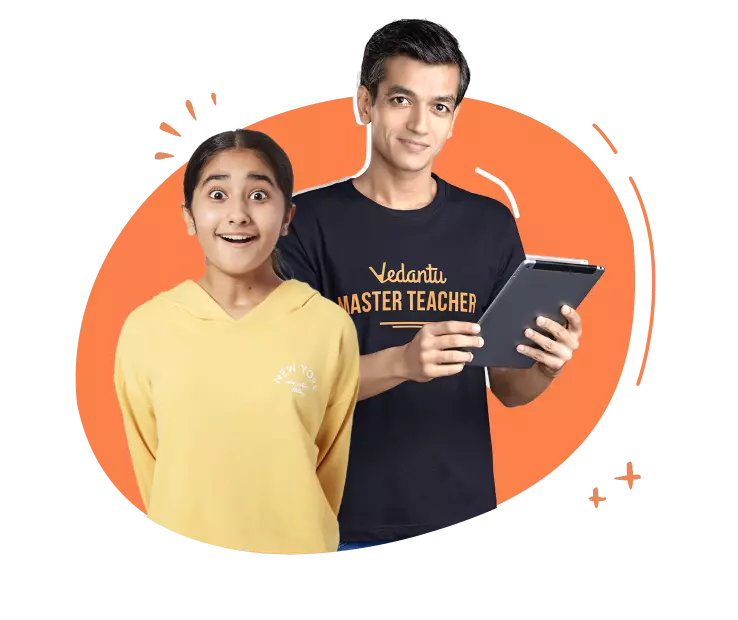 FAQs (Frequently Asked Questions)
1. What are we going to study in Chapter 13 of Biology Class 12?
The chapter Organisms and Populations mainly revolves around organisms and their environment, different abiotic factors, response to these factors, adaptations, population, population growth, and much more.
The Topics Covered in This Chapter Are:
Organism and its environment.

Major abiotic factors.

Response to abiotic factors.

Adaptations.

Populations.

Population attributes.

Population growth.

Life history variation.

Population interactions.
2. How Can Students Access Solutions for Different Chapters in One Place?
Students can access all solutions by installing the Vedantu app from the play store. It is available for free use. The app lets you access solutions anywhere and at any time. You will also be able to attend a free live master class by installing the Vedantu app. Some of the students, while understanding Biology, face challenges, so with the aid of our expert teachers, Vedantu has made the subject easier to understand.
One of the important parts of Class 12 Biology study materials is our NCERT Solutions. To make your preparation for exams easier, our experienced and skilled teachers have created these solutions with the utmost care.
Download the NCERT solution PDF, also download the app from the Play store and enjoy the free access to live master class, NCERT Solution PDF, free concept videos, and much more. 
3. How can I score well in Chapter 13 of Biology Class 12?
Scoring well in Chapter 13 of Class 12 Biology may often seem tough. However, it is not impossible. Practice and hard work put in while preparing for any chapter is the key to score well. Students should make sure that they understand all the concepts that have been taught in this chapter. Regular practice of writing presentable and precise answers can help students easily fetch marks in their Class 12 Biology board exam.
4. Is it important to practice NCERT Solutions for Chapter 13 of Class 12 Biology?
It is very well known that the question papers in Class 12 Board Exams are framed on the basis of the NCERT books that have been prescribed by CBSE. Practising NCERT Solutions for Chapter 13 of Class 12 Biology is hence important so that students are aware of the kind of questions that are asked in the board exams and how to answer these questions correctly without losing any marks. Students can download the PDF of NCERT Solutions free of cost from Vedantu's website and mobile app.
5. What are the important topics covered in Chapter 13 of Class 12 Biology?
It is important to focus equally on all topics that are a part of Chapter 13 of Class 12 Biology. However, certain topics have a higher possibility of being questioned in your biology exam. One important topic of Chapter 13 in which students can put extra focus on before their exam is Population Interactions. Both short and long-answer questions can be asked from this topic in the Class 12 Biology Board Exam.
6. Why does a marine fish placed in a freshwater aquarium have less possibility of surviving?
According to NCERT Solutions for Class 12 Biology Chapter 13 - Organisms and Populations, the possibility of surviving decreases when a marine fish is placed in a freshwater aquarium because of its body being adapted to the high salt concentrations of the marine environment. Since the fish cannot control the water entering its body through osmosis, it leads to its body swelling up and eventually death of the marine fish.
7. What is a Morphological defence mechanism?
As discussed in Chapter 13 - Organism and Populations in Class 12 Biology, Morphological Defence Mechanism is one of the important types of defence mechanisms performed by plants like a cactus having leaves modified into sharp thorns to deter herbivores from feeding on them. Some plants, as a way of using a morphological defence mechanism, have margins of their leaves that are spiny or have sharp edges that stop insects from eating them.
Share this with your friends
SUBSCRIBE