NCERT Solutions for Class 6 Maths Chapter 13 Symmetry (Ex 13.1) Exercise 13.1
Free PDF download of NCERT Solutions for Class 6 Maths Chapter 13 Exercise 13.1 (Ex 13.1) and all chapter exercises at one place prepared by an expert teacher as per NCERT (CBSE) books guidelines. Class 6 Maths Chapter 13 Symmetry Exercise 13.1 Questions with Solutions to help you to revise complete Syllabus and Score More marks. Register and get all exercise solutions in your emails.
Every NCERT Solution is provided to make the study simple and interesting on Vedantu. Subjects like Science, Maths, English,Hindi will become easy to study if you have access to NCERT Solution for Class 6 Science , Maths solutions and solutions of other subjects.
Do you need help with your Homework? Are you preparing for Exams?
Study without Internet (Offline)
Download PDF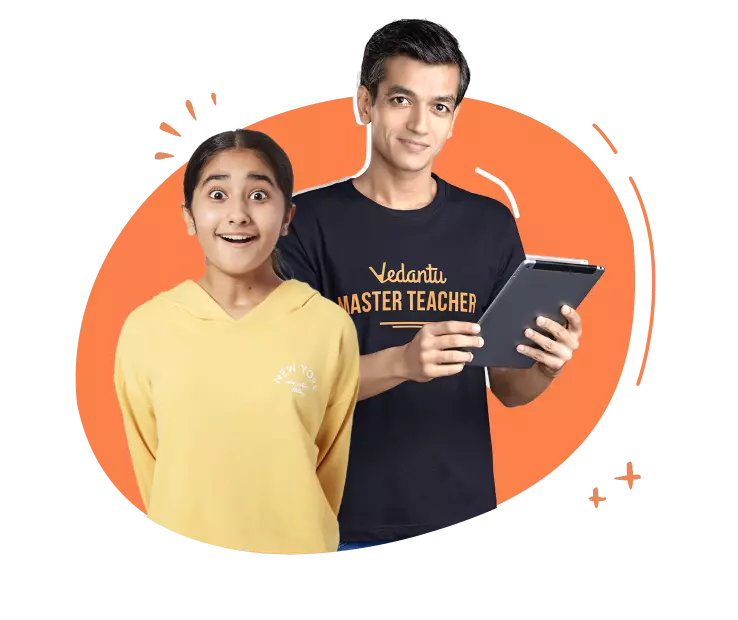 FAQs (Frequently Asked Questions)
Q1. How many questions are present in NCERT Solutions for Class 6 Maths Chapter 13 Symmetry?
Ans: Class 6 Maths Chapter 13 has three exercises in total -
Ex 13.1 - 6 questions based on the basic introduction to symmetry.

Ex 13.2 - 8 questions based on different types of lines of symmetry, i.e, one line of symmetry, two lines of symmetry, three lines of symmetry, and no lines of symmetry.

Ex 13.3 - 3 questions containing the further explanation of symmetry with various figures.
Q2. What do you understand by 'Line of Symmetry'?
Ans: When a figure is folded in such a way that the figure is divided into two equal halves, the line that splits the figure into two halves is called the line of symmetry. The line of symmetry has various types:
1 line of symmetry - For example, in an isosceles triangle.

2 lines of symmetry - For example, in a rectangle.

3 lines of symmetry - For example, in an equilateral triangle.
Q3. Is it possible to find 'Symmetry' concepts in everyday life?
Ans: The presence of symmetry can be seen in a variety of places, from the tiniest to the largest of objects :
The left and right sides of most butterflies' wings are identical.

The reflection of trees and mountains in clean water.

Taj Mahal is built symmetrically.

Honeycombs are symmetrical.

Human faces are mostly symmetrical.

Pizzas are cut into symmetries. 
The list of symmetry examples is truly endless.
Q4. How to download NCERT Solutions for Class 6 Maths Chapter 13?
Ans: You can download the NCERT Solutions of every exercise of Class 6 Maths Chapter 13 from the website of Vedantu. To have more easy access, you can download the Vedantu app on your device. These NCERT Solutions are provided in downloadable PDF format so that you can access them offline too. These PDFs are available for free of cost. These Solutions are prepared by the expert team of Vedantu for your effective preparations.
Q5. Why should I choose Vedantu to study Maths?
Ans: Mathematics appears to be a subject that requires more effort and practice. You can only excel in Maths if you grasp all the fundamental concepts. You will undoubtedly require an additional study guide along with the textbooks, to assist you in learning the concepts more effectively. Vedantu addresses these concerns and provides you with unique learning resources. To avail these resources,visit Vedantu today.
Share this with your friends
SUBSCRIBE