What's there in Chapter 14 Statistics Exercise 14.3 of Class 10 Maths NCERT Solutions?
Statistics is an important branch of maths that is associated with the collection, classification, and representation of any type of data in order to get a better understanding and comprehension. On solving exercise 14.3 of the Class 10 Maths NCERT textbook, the students will get a clear understanding of the statistics. They will learn how to find the mean, mode and median of a grouped data. They will also learn to represent Cumulative Frequency Distribution graphically. Read the article till the end to find out more about class 10 NCERT Solutions chapter 14 statistics exercise 14.3.
Vedantu's NCERT Solutions of Class 10 Maths Chapter 14 will act as a good company for the Young aspirants to come over their exam with the best performance, because these notes have all the required information in a structured way and explained in a simple language so that the slow learners can also learn easily. Every concept has a set of solved and unsolved questions. It helps the students to get enough practice and command on the concept then and there itself. Students can download NCERT Solution Class 10 Maths and benefit from our study material students can also find Class 10 Science Solutions for free on Vedantu.
Do you need help with your Homework? Are you preparing for Exams?
Study without Internet (Offline)
Download PDF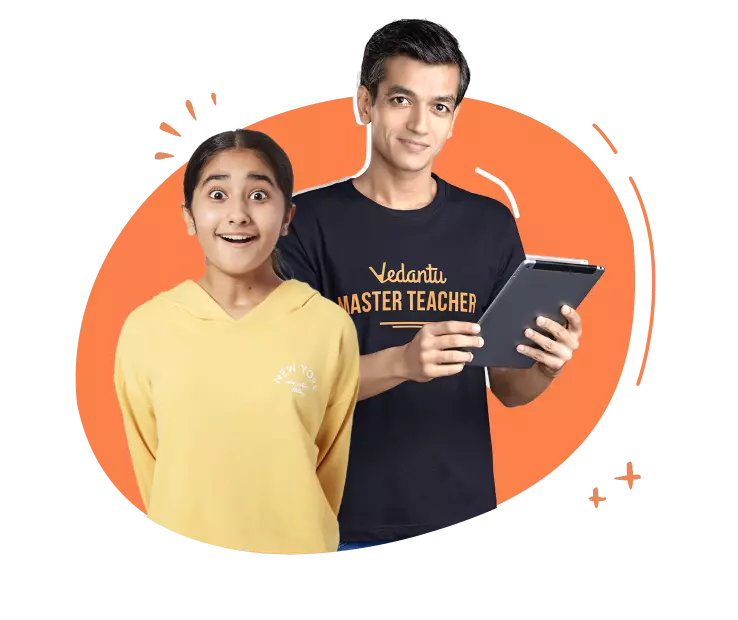 FAQs (Frequently Asked Questions)
1. What do you Mean by Median, Mean, and Mode?
Mean:-  It refers to average. Mean is the average of a given set of data. We can calculate by dividing the sum of all values by several values.
Mean = (n1 + n2 +........n10)/10.
Median:- Simply, the middle term of the set is known as the set's median. If it has an even number of terms in the set, the average of two middle terms is the median.
Mode:- The highest repetitive term of the set is called the mode of the set.
2. Explain the Relationship Between Mean, Median, and Mode?
As these three are statistical measures, all are interrelated but can't say dependent all the time. The relation can be understood easily by plotting graphs. Apart from that, after several observations, it is clear that the difference between mean and mode is equal to the thrice of the difference between mean and median. It can be represented as,
Mean – Mode = 3 (Mean – Median).
We will also get a symmetrical curve when we plot the graph while showing the relation between them. It also considers frequency distribution on the other side.
3. Can you please brief me about the Class 10 Maths Exercise 14.3?
Exercise 14.3 of Class 10 Maths basically covers the concepts of mean, median and mode. There are a total of seven questions in Exercise 14.3. All these questions ask for the application of mean, median, and mode. Practising these questions will help you to understand the concept and how to apply them practically. Also, these types of questions are most likely to appear in Board exams as well.
4. How can I score excellent grades in Maths in Class 10 Boards?
Scoring a good set of marks is something every 10th grader dreams off. To achieve the same, it is important to devise a study plan. First, list down the important chapters which hold the maximum weightage of marks. Choose the study materials wisely. Practice the question given in NCERT Solutions. Along with them also revise the concept by practising previous years papers and mock tests. You can refer to the official website of Vedantu for the study materials. They are also available on Vedantu App, and all the resources are available free of cost.
5. How many questions are there in Class 10 Maths Chapter 14 Exercise 14.3?
Exercise 14.3 of Class 10 Maths Chapter 14 'Statistics' consists of seven questions. These questions revolve around the concept of mean, median and mode. The questions require the application of the formulas of mean, median and mode. If you have any doubts or queries regarding the exercise, you can visit Vedantu's website or download its app to get the solutions to the NCERT Questions. The NCERT Solutions Class 10 Chapter 14 can help you solve the exercises easily.
6. What is Statistics Class 10 Maths?
Statistics Class 10 Maths is a branch of mathematics concerned with the collection, classification, and representation of any type of data to facilitate analysis and comprehension. There are various data representations in statistics which include bar graphs, pie charts, histograms, and frequency polygons. Class 10 Statistics comprises calculating the central tendency of grouped data with the help of three measures, i.e. mean, median and mode.
7. Which topics should I focus on most for the Class 10 Chapter 14 CBSE board exam?
CBSE Class 10 Maths Chapter 14 'Statistics' is an important chapter that can assure you with good grades. This chapter is easy to understand as well as fun to study. The main topics that are covered in this chapter are data analysis and calculation of central tendency of grouped data through the measurement of mean, median and mode. You can expect questions that ask the application of these concepts.
Share this with your friends
SUBSCRIBE