JEE Advanced Permutations and Combinations Important Questions
JEE Advanced Important Questions of Permutations and Combinations
Among the most important topics in Maths for JEE Advanced is Permutation and Combinations. This chapter deals with the concepts of selection and arrangement. There are sums in this chapter that help students distinguish between the concepts of arrangements and selections. Also, there are sums that involve selection and arrangement i) with repetitions and ii) with no repetitions. The below PDF consists of JEE Advanced Permutations and Combinations Important Questions along with their solutions.
Do you need help with your Homework? Are you preparing for Exams?
Study without Internet (Offline)
Download pdf for free!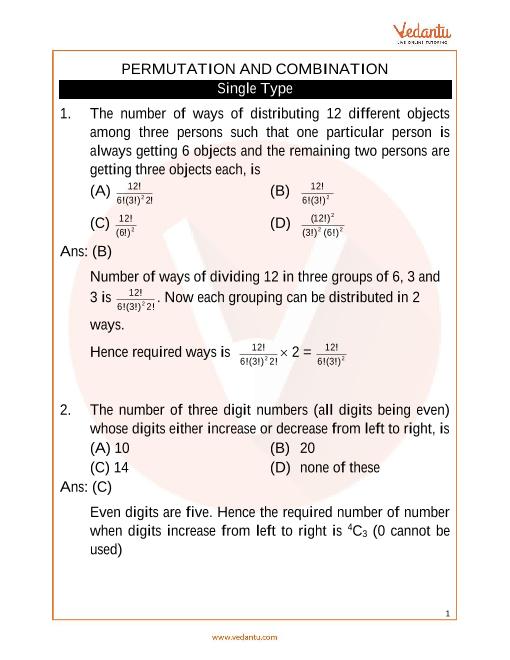 Loading More Solutions...