CBSE Class 9 NCERT Solutions Maths Chapter 1 Exercise 1.3
Have you been seeking high-quality NCERT Solutions Class 9 Maths Chapter 1 Exercise 1.3? If yes, Vedantu is your best destination in this regard. The material can be easily downloaded from Vedantu. These NCERT Solutions for CBSE Class 9 Maths Chapter 1 Exercise 1.3 will help you understand the subject before your examination and strengthen your learning. The NCERT Solutions for Class 9 Maths Chapter 1 pdf can be downloaded easily and from Vedantu. Download CBSE solutions to get a better understanding of all the exercises questions. Subjects like Science, Maths, Engish will become easy to study if you have access to NCERT Solution Class 9 Science, Maths solutions, and solutions of other subjects that are available on Vedantu only.
Important Points to Note before Solving Exercise 1.3:
Decimal Expansions of Rational and Irrational Numbers
A. For rational numbers, the decimal expansion is either terminating or non-terminating and recurring.
For example: 1/2 = 0.5 , 1/3 = 3.33…….
B. For an irrational number, the decimal expansion is non-terminating and non-recurring.
Example: √2 = 1.41421356..
Expressing Decimals as Rational Numbers
The term terminating decimal expansion refers to the fact that the decimal representation or expansion ends after a given number of digits. The decimal expansion of 1/16, for example, ends after four digits.

The non-terminating but recurring decimal expansion means that, although having an infinite number of digits, the decimal representation has a recurrent pattern. In 1/13, for example, the quotient is 0.0769230769..., which is a recurring decimal quotient.

Even if the repetition begins after a given number of digits, any non-terminating yet recurring decimal representation corresponds to a rational number.
Do you need help with your Homework? Are you preparing for Exams?
Study without Internet (Offline)
Download PDF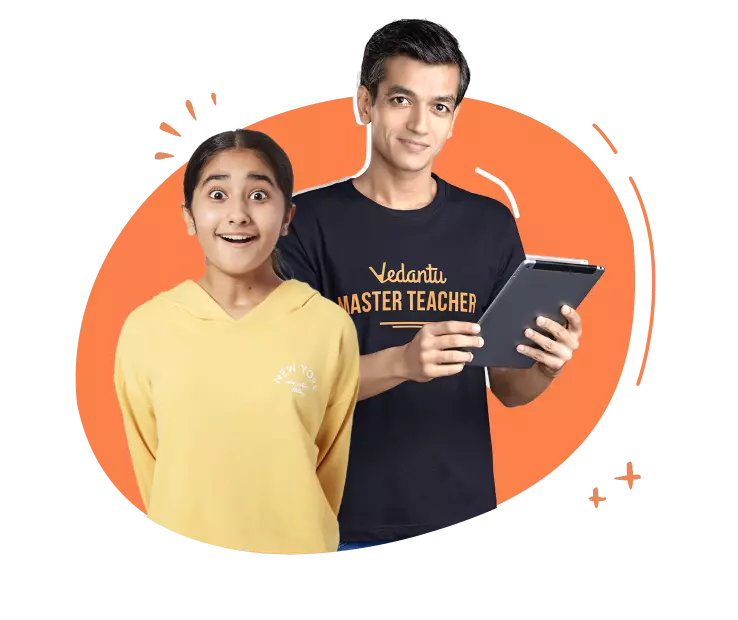 FAQs (Frequently Asked Questions)
1. Give an overview of the chapter Number system.
In this Chapter, you will get to understand about the different types of numbers along with their varied characteristics. The chapter primarily deals with irrational numbers, real numbers and their decimal expansion. It is followed by representing real numbers on the numbers, operating on real numbers, and lastly laws of exponents for real numbers.
You will also be able to learn about rational numbers and irrational numbers with their properties. The chapter also introduces you to: 
Classification of expressions into rational or irrational numbers

Simplification of expressions

Number Line representation

Rationalization
2. Give a brief on decimal and decimal classification.
Decimal is a very interesting and fun part of the Number System. Decimal fractions were first introduced and used by Chinese at the end of the 4th century and then spread to the Middle East and from there to Europe. Decimals are used in our daily life without consciousness. For instance – counting of money, filling fuel into our vehicle or while measuring our weight. Decimals can never be whole numbers. Few examples: 1.8, 000.23 etc.
Decimals classifications: Terminating decimal fractions are 17/4= 4.25, 21/5 = 4.2 and so on.
Non - terminating decimal fractions are 16/3 = 5.33333 , 15.35353535 etc.
Integer: All the numbers that does not have decimals in them are known as integers. Thus, -9, 4, 1476 etc. Do you know? All integers are whole numbers including the negative numbers.
3. What does this chapter mainly focuses on?
The chapter mainly focuses on different types of numbers. They are: 
Complex Number

Imaginary Number

Real Number

Rational Number

Irrational Numbers

Integers

Whole Numbers

Natural Numbers

Natural Numbers - any of the given numbers that are used for counting purpose, starting from one, is considered a natural number.

Whole Numbers - the total union set of all the Natural numbers which includes zero are the set of whole numbers.

Integers - the set of all the whole numbers including their negative terms is called the set of integers.

Rational Numbers - any number which can be written as a ratio of two natural numbers is known as a rational number.

Irrational Numbers - any number which cannot be written in the form of a ratio of two natural numbers is known as an irrational number.
4. How will Vedantu's NCERT solutions of class 9 maths chapter 1 number system will help us?
Solutions to the questions are prepared by our science experts as per the latest guidelines provided by the CBSE and NCERT. We have drafted the solutions in a step by step way to make your preparation simple and easy to understand. We have given all the relevant exams and diagrams to the questions with real-life examples. 
These solutions are in a systematic way which helps you in building up a strong base of all the concepts. We make sure that all the topics and sub-topics are covered from every chapter and we also have designed these solutions in a way to make your learning process more fun, fascinating and enjoyable.
5. Are the Vedantu NCERT Solutions for Chapter 1 of Class 9 Maths helpful?
Vedantu is the best website for students to get solutions for their NCERT subjects. These solutions are really helpful for the students because they are very accurate according to the NCERT pattern. Also, they help students prepare for examinations in a better way. Solutions of Chapter 1 of Class 9 Maths by Vedantu offers comprehensive solutions, making learning much easier for students.
6. Where can I download solutions for Chapter 1 of Class 9 Maths?
You can download your NCERT Class 9 Maths solutions for free from Vedantu website or app. Go to the Vedantu website and you will get PDFs for whatever subject solutions you are searching for. There you can download the chapter wise solutions for free in PDF format. These solutions are wholesome and can help you study well in your exams.
7. How can I score good marks in Chapter 1 of Class 9 Maths?
You can score good marks in the Chapter 1 of Class 9 Maths in the following ways-
Do not be in doubt regarding any concept. Concepts are very important when it comes to Maths.

Learn the formulas of each chapter very thoroughly. Formulae are the key to solving all kinds of Math problems.

Solve each and every question of the exercises at the end of each chapter. The more you practise the better you can get at Maths. 

Refer to the solutions for a better understanding of a chapter. The solution will contribute to a better understanding of each concept.
8. How many chapters are there in Class 9 Maths apart from Chapter 1?
The NCERT Class 9 Maths has a total of 13 chapters. All these chapters are a combination of the Basic Number Systems, Algebra, Geometry, And Mensuration. All of these 13 chapters are equally important for us to learn. For all of these chapters, you can get free solutions on Vedantu. You can download the chapter-wise solutions from Vedantu in PDF format free of cost.
9. What are the important chapters in Class 9 Maths apart from Chapter 1?
All the 13 chapters in Class 9 Maths are important. Do not leave out a single chapter when you are preparing for your examinations. All the chapters carry a certain amount of weightage in your exams. Also, leaving out even a single chapter will make you struggle to understand other chapters. So studying all the chapters is important. Other than that, you will get questions from all of the chapters as a part of your final exam.
Share this with your friends
SUBSCRIBE