NCERT Solutions Class 10 Maths Chapter 5 Arithmetic Progression Ex 5.1
Students can download NCERT Maths Class 10 Chapter 5 Exercise 5.1 PDF from Vedantu for free. The PDF contains solutions to the sums given in the exercise with clearly defined steps for the understanding of students. The familiarity with these concepts can be achieved through practice. Class 10 Chapter 5 Exercise 5.1 introduces the concepts of Arithmetic progression. It is one of the foundational concepts in mathematics. With a firm grasp of the topic and an in-depth understanding of the concepts governing progressions, students can score well in their upcoming exams and also in their higher studies. Our curated solution for CBSE NCERT books for Class 10 Maths has a specific focus on exam preparation. With these Solutions of 10th class maths, students can acquire in-depth knowledge of all the chapters. Candidates can download NCERT solution PDF from Vedantu and continue with their exam preparation.
Download class 10 maths ch 5 ex 5.1 pdf here and begin your preparations. These notes are provided free of cost with the objective of imparting knowledge to everyone. Students can also download Class 10 Science Solutions for free from Vedantu.
Do you need help with your Homework? Are you preparing for Exams?
Study without Internet (Offline)
Download PDF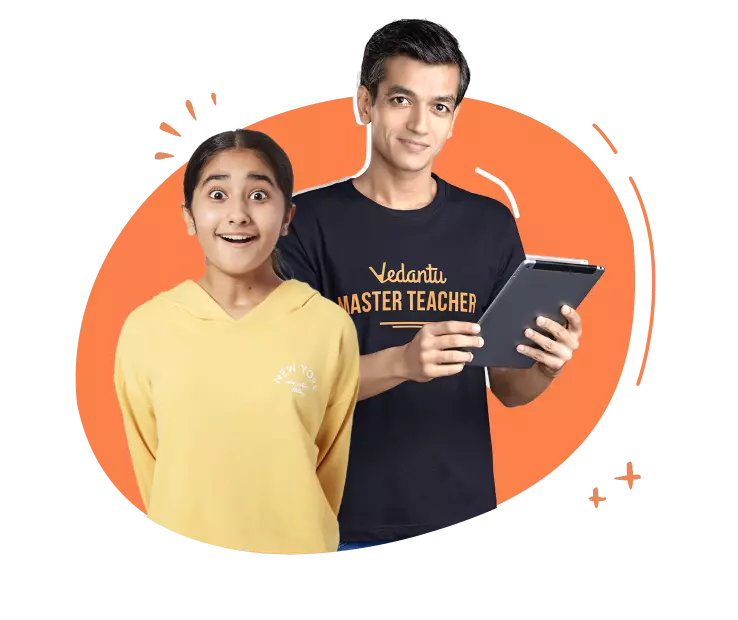 FAQs (Frequently Asked Questions)
1. What are Some of the Important Concepts of the Chapter Arithmetic Progression?
Ans: Arithmetic progression is a sequence of numbers where the difference between two consecutive numbers is the same. This difference between two consecutive terms is called the common difference. As long as the sequence or series of numbers follow this rule they are said to be in an AP.
An AP can be commonly written as:
a, a + d, a + 2d, a + 3d, a + 4d, ......, a + (n - 1)d.
If the first term a and the common difference d of an AP is known we can find the value of the nth or any term of an AP  easily.
an = a + (n - 1)d
The sum of the AP can be calculated using the formula:
S = n/2(2a + (n - 1)d)
2. How can the Sum of an AP be Calculated? Derive the Formula Mathematically for the Same.
Ans: The sum of an AP is the sum of each term of the AP. The summation of each term of an AP can be tiresome in longer progressions. Also, the APs with a negative common difference, finding the sum of AP can be tricky. The sum of the AP can be calculated using the following formula:
S = n/2(2a + (n - 1)d)
Derivation: 
Sn = a1 + (a1 + d) + (a1 + 2d) + .... (a1 + (n - 1)d). (i)
Sn = an + (an - d) + (an - 2d) + ...(an - (n - 1)d). (ii)
Adding both the equations and solving,
2Sn = n(a1 + an)
an = a1 + (n - 1)d
2Sn = n(a1 + a1 + (n - 1)d)
2Sn = n(2a1 + (n - 1)d)
S = n/2(2a1 + (n - 1)d)
The formula for sum of AP can be written as:
S = n/2(2a + (n - 1)d)
3. How many examples and questions are there in Exercise 5.1 of Chapter 5 of Class 10 Maths?
Ans: There are a total of 4 questions in Exercise 5.1 of Class 10 Maths, and all the questions have sub-parts. You can refer to Vedantu NCERT solutions to get a good idea of the different ways to solve the problems and practice them for grasping the concept properly. These solutions, curated by the subject matter experts at Vedantu, provide the best in class answers to all questions and promise to clear out all your concepts effectively and efficiently. You will be able to understand the concepts well if you download these free of cost solutions PDF.
4. Which is the most favourite question of Exercise 5.1 of 10 Maths?
Ans: Chapter 5 of Class 10 Maths talks about Arithmetic Progressions, which is a really interesting topic. All the questions in this chapter can be tricky. Hence, students would have to think logically while solving each question, which is why this might very well be one of the favourite chapters for most students. To know your favourite question from Exercise 5.1 of Class 10 Maths, you must study your Chapter thoroughly with the help of the NCERT solutions by Vedantu. This way you will be clear with your concepts and enjoy your study time.
5. What are the basics of Chapter 5 of Class 10 Maths?
Ans: Chapter 5 of Class 10 Maths discusses the concept of Arithmetic Progressions (AP). An AP is actually a sequential order of numbers in which the difference between any two successive terms is a constant. Arithmetic Progressions is undoubtedly a tricky topic and requires a lot of practice along with proper guidance. This means that you can excel in your exams only if you have an authentic source of information such as NCERT Solutions for Class 10 Maths Chapter 5 provided by Vedantu.
6. Do I need to practice all the questions provided in Chapter 5 of Class 10 Maths NCERT Solutions?
Ans: All the questions are extremely important in Chapter 5 Class 10 Maths NCERT solutions PDF provided by Vedantu. Therefore, it is crucial to practice every single one of them thoroughly in order to understand the concepts completely. The NCERT solutions by Vedantu are guaranteed to provide you with an edge over your peers and help you to practice well to ace your Class 10 Maths Board exams efficiently. These answers are tailored to perfection to suit the needs of students from the exam point of view.
7. What is the best Solution book for Chapter 5 of NCERT Class 10th Maths?
Ans: NCERT solutions available on Vedantu app and website are the best source to get the solutions for Chapter 5 of Class 10 Maths. These solutions, curated by the subject matter experts, are accurate and effective for the exams and allow the students to clarify their doubts for an even better result. These solutions are the best in the market and are free to download, which means you can download and study from them according to your comfort and convenience. This will help you to focus on all your subjects while securing a sure shot high score in Maths.
Share this with your friends
SUBSCRIBE