JEE Advanced S and P Block Elements Important Questions
JEE Advanced Important Questions of S and P Block Elements
Important questions from S and P block elements for JEE Advanced are prepared by our experts at Vedantu, who have years of experience in the same field. These important questions provide a strong base and foundation for every concept in the whole unit. Working on these questions will ensure that you understand the advanced concept in a clear and smooth way. Vedantu has provided these important questions along with the solved solutions and they are available for free download in PDF format.
Do you need help with your Homework? Are you preparing for Exams?
Study without Internet (Offline)
Download pdf for free!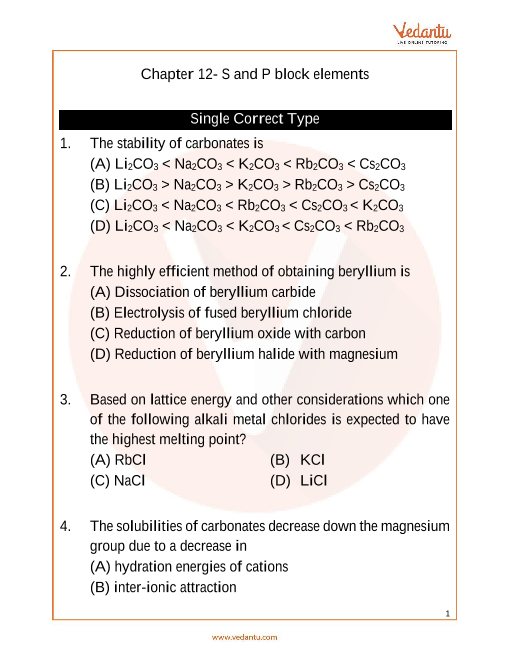 Loading More Solutions...