JEE Advanced Limits Continuity and Differentiability Important Questions
JEE Advanced Important Questions of Limits Continuity and Differentiability
Maths is a subject which always is a foster fear for many students. It is seen as a phobia among the majority of students. This is because they have never seen this subject in the way it actually had to be seen. The best way to get rid of this phobia is to take a smart forward step. Stop thinking that Mathematics is a subject which is all about numbers. Apart from the numbers, there is a lot more to know and understand about it.
Do you need help with your Homework? Are you preparing for Exams?
Study without Internet (Offline)
Download pdf for free!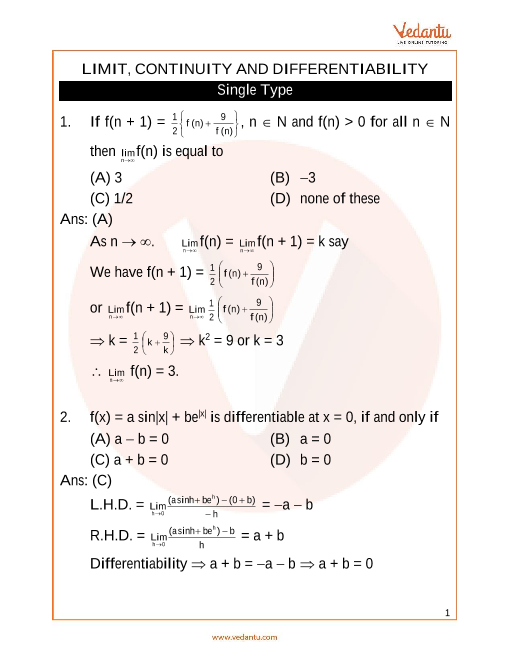 Loading More Solutions...