NCERT Solutions for Class 1 Hindi Chapter 4 - Patte Hi Patte
Hindi is the most common language used in India. So, it is undoubtedly important for a Class 1 student to learn Hindi systematically. NCERT Solutions for Class 1 are available on both offline and online portals. Students are advised to read NCERT books and go through their chapters where they will get the basic knowledge about the subject, and in case if they face any difficulty or want to get their concepts clear and attain more knowledge about the subject, they can opt for Vedantu as their partner for studies.
Students can visit the Vedantu website to read free of cost NCERT Solutions for Class 1 Hindi that is in PDF format, they can download it and start learning immediately or save it for later. The NCERT Hindi book for Class 1 has been prepared by the well-experienced teachers who understand student's psychological ability to understand concepts easily and complete the syllabus on time without losing self-confidence. Through the help of NCERT Solutions of Class 1 Hindi, students will score high in exams and it will also make it easier to revise the syllabus.
The Solutions for Class 1 Hindi will soon be uploaded on this page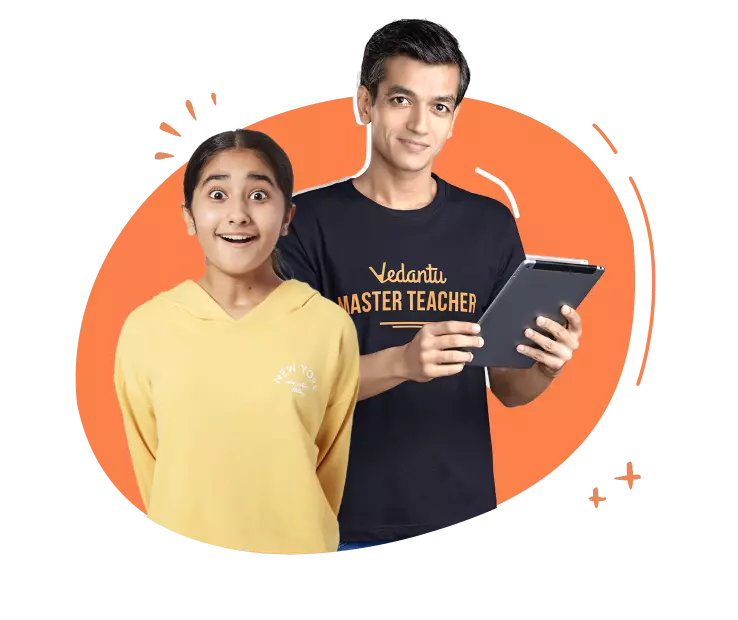 FAQs (Frequently Asked Questions)
Q1. Are NCERT Solutions for Class 1 Hindi Rimjhim Chapter 4 Patte hi Patte is enough to prepare for the examination?
Ans: Yes, NCERT Solutions for Class 1 Hindi Rimjhim Chapter 4 Patte hi Patte is enough to prepare for the examination to perform well and score high in the examination. Vedantu offers NCERT Solutions PDF for Class 1 Hindi Rimjhim Chapter 4 Patte hi Patte for free of cost on Vedantu website with extra questions to practice and live and interactive classes from well-educated teachers from all over the world. It helps students to better understand the concept and motivate them to perform best in the examination. 
Q2. Which is the best platform among all both online and offline for downloading NCERT chapter solutions, sample papers, and chapter-wise explanation with NCERT previous year questions in a PDF format for the Class 1 Hindi examination?
Ans: Vedantu is best of all which is an all in one platform for learning. It provides some of its resources and study-materials to build trust with their students and help students who can not afford elite learning. Vedantu is a great platform among both online and offline platforms which provides free downloading of NCERT chapter solutions, sample papers, and chapter-wise explanation with NCERT previous year questions for Class 1 Hindi and all other subjects for the better performance of students.  
Q3. Do students of Class 1 actually need an online study guide like Vedantu to study Hindi?
Ans: Some may think that students of Class 1 don't need any online help in their studies. This notion, however, is false. Vedantu(vedantu.com) doesn't just provide solutions to NCERT questions. It provides a wholesome learning experience. Students can clear their doubts, read explanations of the chapters in simple language, and also learn with expert teachers and through fascinating videos. This makes the learning process easier and more fun for young children. 
Q4. Does Vedantu also explain the chapter along with providing NCERT Solutions?
Ans: Yes, Vedantu(vedantu.com) explains the summary of the chapter, its key points, and important information wherever required. Apart from its NCERT Solutions, Vedantu tries to provide as much extra learning aid as it can for its students. In a time where online studies have become the need of the hour, it is essential that our learning process also evolves at a fast pace. Students should take full benefit of such useful material that is provided absolutely free. Also, the solutions are available on the Vedantu Mobile app, making the learning more luring.
Q5. What did "didi" teach the kids in "Patte hee Patte"? What did you think about her way of teaching?
Ans: In NCERT'S Hindi textbook Chapter 4 for Class 1, "Didi" taught the children about different leaves. She made them touch different leaves and observe their textures, colours, and size. This was a delightful way of teaching kids through hands-on observation. She also began teaching with a fun-filled game that attracted focus and attention from the kids. Reading about "Didi's" way of teaching, readers will also be curious about different leaves and would love to explore them in their own lives.
Q6. Why do you think Chapter 4 "Patte hi Patte'', is important for Class 1?
Ans: Chapter 4 introduces children to a fun way of learning about nature. Readers curiously read about the different types of leaves. Their Hindi vocabulary also evolves as they read the names of different colours and textures. The chapter is full of new words and attractive pictures of an array of leaves. Thus, the chapter is important from the perspective of both exams as well as improving the grasp of the Hindi language.
Q7. Does Chapter 4 arouse curiosity in young minds?
Ans: Chapter 4 takes children on an exciting ride in their journey of learning new things. Through Hindi literature, students learn about nature. Their scientific curiosity is aroused as the children observe different leaves firsthand in the chapter. The author beautifully describes the colours, textures, and sizes of different leaves. The kids in the chapter have fun while learning.  Readers also go through the same experience reading about them. 
Share this with your friends
SUBSCRIBE