NCERT Solutions for Class 7 Social Science Chapter 6 - Natural Vegetation and Wildlife - Free PDF Download
NCERT solutions for Class 7 Social Science Geography Chapter 6 offered by Vedantu consists of a chapter dedicated to the national heritage that belongs to every Indian; our forests and other natural forms of vegetation like Grasslands and Shrubs. Upon closer examination of the NCERT solutions for Class 7th SST Geography Chapter 6; one can infer that forests are typically split into multiple types: Temperate Evergreen Forests, Tropical Evergreen forests, Temperate Deciduous Forests, Tropical Deciduous Forests, Meditteranean Vegetation and Coniferous Forests. Every NCERT Solution is provided to make the study simple and interesting on Vedantu. Subjects like Science, Maths, English will become easy to study if you have access to NCERT Solution for Class 7 Science, Maths solutions and solutions of other subjects. You can also download NCERT Solutions for Class 7 Maths to help you to revise complete syllabus and score more marks in your examinations.
Do you need help with your Homework? Are you preparing for Exams?
Study without Internet (Offline)
Download PDF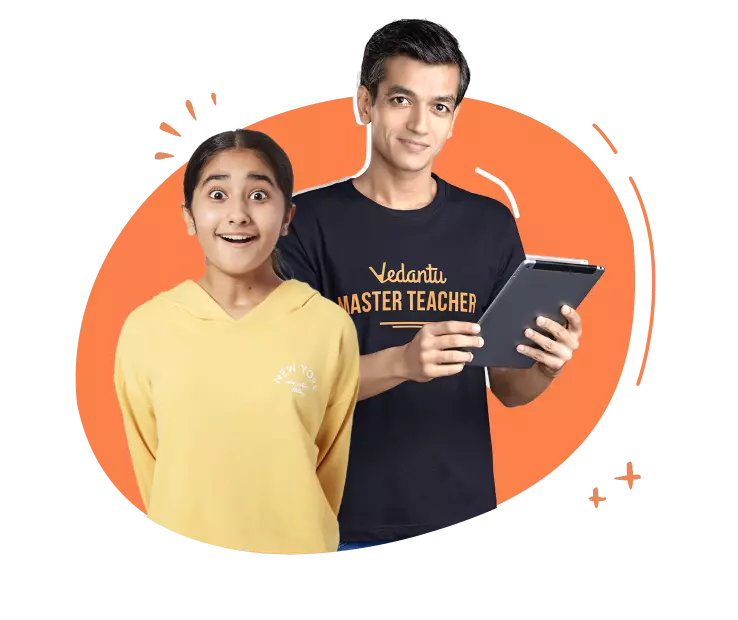 FAQs (Frequently Asked Questions)
1. What are the Uses of Trees From a Coniferous Forest?
The trees in a coniferous forest (known as softwood evergreen trees) are often best used to make matchboxes or packing boxes. They are primarily pulped and used as a base to make paper and paper-related materials.
2. How Does Moisture Determine the State of Vegetation?
The amount of rainfall decides the size of the vegetation in a given area. Forests require regular rainfall and high volumes of moisture to sustain. Grasslands require a more moderate monsoon, and shrubs are typically more suited to dry, barren regions and can survive in harsh climates.
3. Can students get their doubts cleared by referring to the NCERT Solutions for Class 7 Geography Chapter 6?
Yes, students can get their doubts cleared by referring to the NCERT Solutions for Class 7 Geography Chapter 6 by Vedantu. The solutions are designed by experienced experts. The solutions can be accessed at any time and can also be downloaded for free.  They also offer doubt clearing sessions for the students. They offer a learning experience in the most interactive and interesting manner. 
4. Why should I refer to the NCERT Solutions for Class 7 Geography Chapter 6?
The solutions provided are very precise and in a simplified way. Besides that, the experienced experts in 
Vedantu have done their best to provide the verified solutions that are in accordance with the CBSE Guidelines. These solutions for Class 7 Geography Chapter 6 have all the answers explained comprehensively to help students ace their exams. 
5. What is natural vegetation and wildlife?
Natural Vegetation refers to the growth of a plant community without the intervention of humans in any way such as providing aids for their growth.  Natural wildlife refers to the animals or organisms that grow or live in the wild area without the introduction of humans in any form. Vedantu provides solutions to all the exercises chapter-wise in a simplified way on their app and the website. 
6. What are the 3 broad categories of natural vegetation?
The three broad categories of natural vegetation are Forests, grasslands and shrubs. These are the wild plants that can grow without the need for humans to intervene. A large variety of life forms such as animals, insects, plants, birds, etc find their home in forests. Grasslands are tall trees or shrubs that have fertile soil. The ones that mainly grow in the desert areas are the shrubs. Vedantu offers solutions and a complete study guide for the students to start their exam preparation. 
7. What are the features of Tropical deciduous forests?
The features of Tropical Deciduous forests are as follows:
They are rich in moisture.

The leaves that drop off from the tree provide the soil with organic material.

During a particular season, these trees stop the process of photosynthesis.
Vedantu offers solutions and a complete study guide for the students. The students can also download the solutions in PDF for their offline references.
Share this with your friends
SUBSCRIBE