Question Papers PDFs for JEE Main 2021 March Session 2
Download free JEE Main 2021 March Session 2 Question Paper Solutions to ace your exams on covering Physics, Chemistry, and Mathematics. We have curated a list of memory-based questions and these will aid you in preparing and checking the marks efficiently for the exam held in a very short span of time. We have provided a detailed explanation of each question in JEE Main 2021 Question Paper Solutions. These materials are easily available and you may download these materials for free in PDF format. Hope the solutions that we provide for JEE Main 2021 Question Paper Solutions help you in your preparation.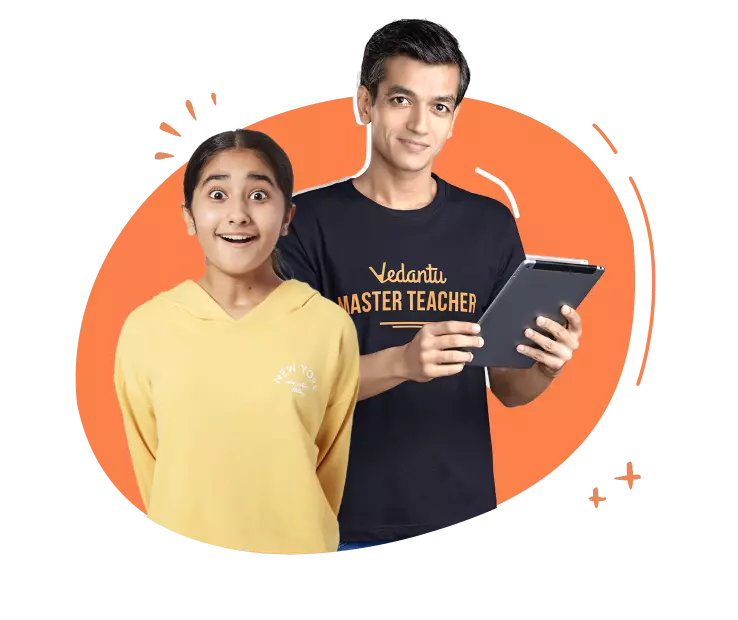 FAQs (Frequently Asked Questions)
1. I am looking for the 2021 JEE main question paper. How can I obtain it?
A step-by-step guide to downloading the PDF files of the official JEE Main question papers. On this page, you can find the question papers for NTA by visiting the official website at nta.ac.in or by clicking on the question papers link. Click on the 'Downloads' section available on the homepage. Click on the "Download" button to start downloading the question paper. In order to score high marks in a subject, previous year's question papers are extremely important as you get an insight into the subject and the type of questions that need to be addressed.
2. Will JEE Mains 2021 be an easy exam?
In general, the JEE Main 2021 exam had a moderate difficulty level. Class 12th syllabus was heavily emphasized in the paper. Math- Although not the hardest of the three sections, this one was more challenging. We did more Probability, Statistics, Calculus than Algebra or Trigonometry in this section. In addition to physics and mathematics, the exam tested the core learning of these topics. In the event that you have carefully studied the scenarios of the sample papers and previous year question papers, you would be able to quickly decide 
3. Is there any benefit of solving JEE Main past years' questions?
The resources in previous year question papers of JEE Main can be beneficial to every student in a variety of ways. One should determine what the upcoming examination will be like by observing what the tendency is. Check out the following sections to learn how you can benefit from JEE Main Previous Year Question Papers.
Identifying Question Patterns -
The pattern of the exam is important, but the question pattern is even more essential.

The objective content of a board exam must be paired with subjective knowledge.

On the other hand, in JEE Main, there might be more than two chapters combined that are required to understand concepts.
Question Repetition -
Some students forget that some questions arise each year, even though they are easily noticed.

It is also advised to practice JEE Main questions from previous years in order to prepare for such questions.

A numerical change is usually made or a combination of two other topics is combined in two separate years.
Revised in its Entirety -
Students can simply solve moderate to complex problems if they have been following a clear approach during the last few weeks.

Nevertheless, students might have already solved questions from books.

JEE Main question papers from previous years would be helpful in such situations.
Distractions are less likely to Occur-
Pencils and paper are often used by students to solve problems.

While the exam format has changed to computer-based, rough sheets will still be provided to help students solve numerical questions.

Additionally, JEE Previous Year Mains Question Papers are a classic approach that eliminates random distractions that can occur on a smartphone or PC.
4. Where can I get practice papers for the JEE main test?
The National Testing Agency (NTA), in order to benefit students and prepare them well for entrance tests, has established a network of more than 3000 test practice centers throughout the nation. Thus, students with "Computer Based Test (CBT)" mode examinations are now able to practice and prepare themselves before the test.
Test Practice Center has a Nodal officer and staff who are experienced, qualified and professional.

To clear doubts and solve problems, they will motivate and assist the students.

Moreover, they will familiarize them with CBT's mode of examination.
Please see the schedule below to find out when and how students can visit the practice test centers:
| | |
| --- | --- |
| Day | Schedules |
| during the week, Monday through Friday | 2.00 p.m. to 4:00 p.m. |
| weekends and holidays | 10.00 a.m. – 4:00 p.m. |
The types of questions and topics that are included in the exam may differ from year to year.

It is helpful to know more about the exam pattern and the types of questions that will be asked in the exam by looking at previous year question papers.

The students who took JEE Main in 2019 also reported that the difficulty level of the questions was moderate.

Physics was the most difficult section, while the analytical section had the most questions. Long calculations and assumptions were needed in both sections.

Among all of the sections in the exam, the students reviewed that Chemistry was the easiest section.
5. In what ways can the answer key for JEE Main 2021 be challenged?
In the event that an answer key is not satisfactory to the candidates, they can challenge it. Answer key challenges are only accepted online for JEE Main. Applicants who want to challenge the answer key must fill out the application form & deposit Rs. 1000 per question before the deadline to do so. Applicants who submit challenges by postal mail or by hand will not be accepted.
In addition to credit card/debit card, SBI Buddy and Paytm are also available for fee payment. After payment is made, refunds are not permitted. In regards to the challenge of the answer key, NTA has the final decision.
Share this with your friends
SUBSCRIBE